All of the snow that we got this week has put a wrench into my plan to continue to teach my digital citizenship unit to my Grade 2/3 class.  Without the buses running, attendance was low with 7-12 students making their way to class every day.  Regular lessons were put on hold and time was spent completing review activities, playing in the snow, and taking part in a few activities that wouldn't typically make their way into our day.  We had a lot of fun doing puzzles, making crafts, and building with red plastic cups!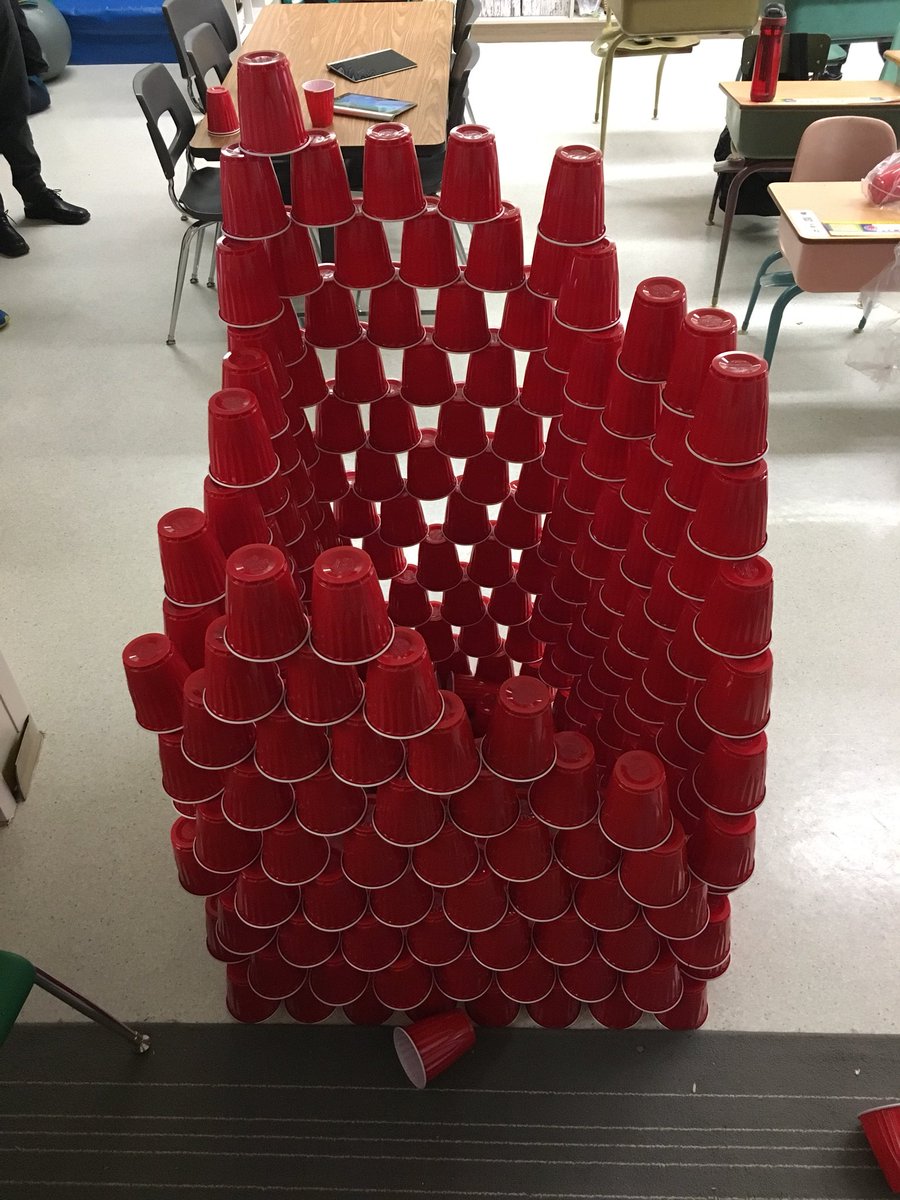 Although I was missing a large portion of my class, I felt that it was still important to cover curriculum and organize meaningful activities for my students to participate in.  I took advantage of this time to work with small groups to delve into Seesaw.  We posted a few pictures and videos onto their profiles, and the students continued to amaze me with how quickly they figured out the program and how easily they were able to complete their tasks.
We then jumped forward in my digital citizenship unit and discussed what commenting was and how to comment appropriately.  I shared the following document with my class that I had adapted from the Regina Catholic Schools resource "Follow the 3 C's and a Q Commenting Framework." 
We went through each section to make sure that everyone understood what complimenting, commenting, connecting and questioning meant, as well as the types of statements that they could make within each section.  I then shared a few posts that the students had made with the class, and together, we generated a list of comments that we could make on that post that fit within each category.  Once the students could demonstrate their understanding of how to make an appropriate comment, I gave each of them a reminder bookmark to help them with the process.
Then it was time for the fun to begin!  Students were given a chance to explore the work of their classroom peers and choose a post to comment on.  They could write or record their comment, and were to follow the 3 C's and a Q framework as they did this.  I was really impressed with the efforts that my students put into this activity.  There were a few who stuck to the 'you did a good job', or an 'I like your picture' comment, but most went past the surface level and added a well thought-out comment.
A few of my favourites were comments that were made when students had posted a picture of a ninja that they had crafted and wrote about in response to the stories "Dojo Daycare" and "Dojo Surprise" by Chris Tougas.
One post, which said their ninja's favourite food was cake, led to a comment of "what kind of cake dose he like?" and another about a ninja named Funny resulted in, "I really like the way your ninja has the surprise pose like you discribed and what kind of cookies does funny like? This reminds me of myself and my brother because we also love cookies. You Saïd that Funnys favorite move is thé surprise move and I totally agréé by thé colour and thé information about your ninja! Your friend, A"
In the coming days and weeks we will continue to explore commenting on Seesaw following the 3 C's and a Q format, and we will extend this into replying to the comments that people have made on our posts.  It has been wonderful to see the excitement on my students' faces as they explore Seesaw, and I can't wait to see where this adventure takes us next!